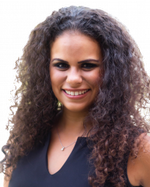 661-607-6832
951-682-2310 fax

heather@westcoe.com
7191 Magnolia Avenue
Riverside CA, 92504
Receive Email Alerts from Me
About Me...
My passion and strength for working with and helping people has allowed me to carefully listen, and make my clients my #1 priority. By working with Heather Jones, you can expect nothing short of timely, reliable, transparent and personalized service, ultimately helping you sell your property for top dollar, becoming a homeowner, or investing in Real Estate for your future.

Heather Jones will guide you every step of the way for ANY Real Estate transaction -- from pre-listing, staging, getting your property market ready, listing & marketing your property to sell for the most amount of money possible, or on the road towards home ownership, whether it be purchasing your first home or your forever home. Regardless if you are selling a home, selling an investment property, downsizing or upsizing, following your dreams to your vacation or second home, or even purchasing investment property, I am here to help you, full service, from pre-approval with a lender, pre-listing, marketing, house hunting to opening and closing escrow and beyond. My job is to make your real estate transaction as smooth and stress-free as possible.

I am thrilled to be part of such a client-driven, knowledgeable, and successful team of Realtors. Westcoe Realtors is about people, and I am all about people -- the people I work for, the people I associate with, and the people I look forward to meeting and serving in the future.

Thank you for putting your trust in me to assist you with the biggest and most exciting transaction(s) of your life!
Connect With Me...
Facebook
Instagram
LinkedIn
Google My Business
https://heatherjoneshomes.com
http://www.homevalue4you.com/