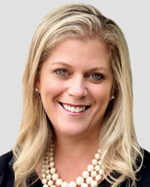 951-288-9345
951-682-2310 fax

Alicia@Westcoe.com
7191 Magnolia Avenue
Riverside CA, 92504
Receive Email Alerts from Me
About Me...
Representing homeowners and future homeowners in Riverside and the Inland Empire, Alicia is committed to translating her clients' needs and wants into a smooth and successful transaction. Whether buying or selling, Alicia is committed to negotiating the best deal for her clients and successfully guiding them through every step of the process.
Alicia is well-versed about the different communities in Riverside and the surrounding areas. She was raised in Riverside, spent a few years in Orange County as a young adult, but moved back to the community she loves to start her family.
Alicia has become an esteemed Realtor, highly regarded by her clients and professionals in the field. Her active involvement in the community has allowed her to build long-lasting relationships throughout Riverside. Her contacts and life-long residency coupled with her dedication and expertise, are the cornerstone of her success.
Connect With Me...